Last year, me and my country had a hurricane called Maria, when it was announced I thought it wasn't gonna be as bad as it was. I remember we were getting food, water and gas, for hours at a time. Me personally I didn't have much damage, that didn't make it much less upsetting. When I went outside, around my house was not as destroyed as i thought it would be, but when I looked at the mountains, it felt like everything was burned.
[image: latinousa.org/the conversation, Licence, CC]
When I left to drive around town to see what happened, every single electrical post was down. Including the cement and metal ones. One metal post i saw was bend in two points like it was a plastic straw. It was astonishing yet horrifying.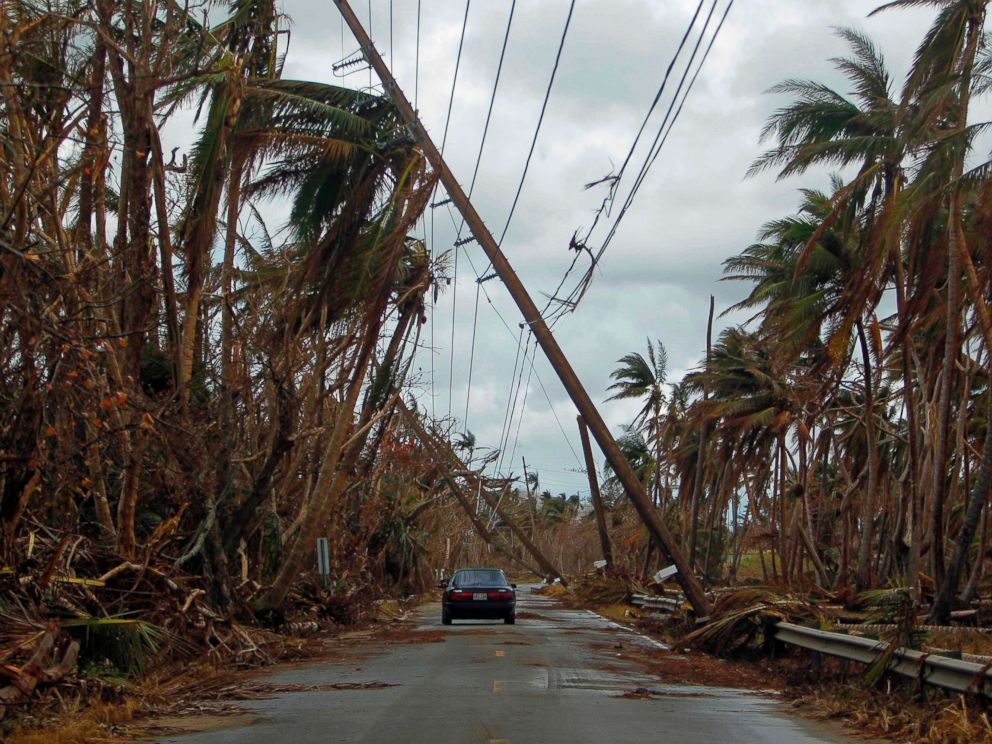 [image:abcnews.go.com/ Ricardo Arduengo, Licence, CC]
At first, based on the amount of information we got on the media, which wasn't much because of the lack of electricity and signal, everything seemed to go smoothly. Then we realized how bad the administration of supplies and work was and we stayed without water and electricity for some time. In my town personally, the clearing of the streets was a real problem. Word has it the mayor had no interest in rebuilding the town "for lack of funds", but those were rumors, supposedly, but it wouldn't be surprising. I almost lost my job because of that. Because of the streets being blocked many people had no way of getting to their jobs, plus other problems . There was no way of earning money. Let alone go to a restaurant to buy food, which was my job.
It's been over a year since it happened, it feels too weird cause it went so fast. Right now we are still working on recovery, but we are so much better than back then. But I guess it will forever be a working progress to most of us.